Description
These light-weight brackets are specifically designed for Pololu's 37D mm metal gearmotors. Each bracket features fourteen mounting holes (seven along each edge) for M3 or #4-size screws, giving you a variety of mounting options. A total of twelve 5 mm M3 screws (six for each bracket) are included for securing the motors to the brackets.
We also carry a machined bracket for our 37D mm gearmotors that provides an alternate, sturdier mounting option (this stamped L-bracket can bend under heavy load).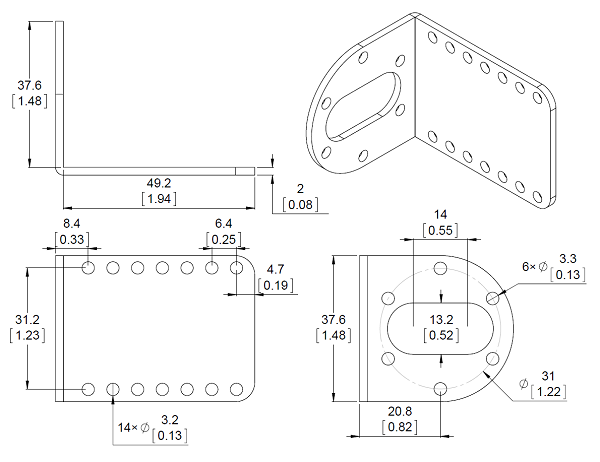 Mechanical drawing for the Pololu stamped aluminum L-bracket for 37D mm metal gearmotors. Units are mm over [inches].
This drawing is also available as a downloadable PDF (81k pdf).
Note: As of June 11, 2014, the thickness of these brackets has increased from 1.5 mm to 2 mm.